By Stuart Layt
Updatedfirst published at
A major decade-long study has found there is no link between the Measles-Mumps-Rubella vaccine and autism, even among children with other risk factors for the disorder.
The study examined every child born in Denmark between 1999 and 2010, a group of more than 650,000.
The study found no increased risk of developing autism after getting the MMR vaccine, no clustering of autism cases among children who were given the vaccine, and no increase in the rate of autism among susceptible children who were given the vaccine.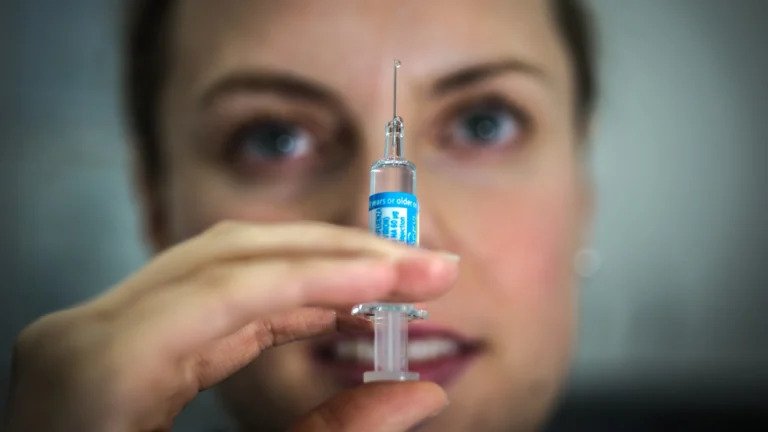 Australian immunisation expert Professor Ian Frazer, who along with his team at the University of Queensland developed the vaccine for HPV, said the Danish study definitively confirms the findings of previous studies that vaccines do not cause autism.
"It even goes further than previous studies have done in that it looks at people who might be regarded as high risk for autism … to see if there was any linkage … and confirmed that there is none," Professor Frazer said.
The findings, based on just 12 patients, could not be repeated in subsequent studies, and Wakefield lost his UK medical licence after it was revealed he had conflicts of interest in the case and had falsified data.
Despite that, the anti-vax movement took off in response to the discredited research, with vaccination rates dropping to 50 percent in some parts of London in the wake of the findings being reported.
As recently as the beginning of this year a family in Canada at the centre of a measles outbreak admitted they had not vaccinated their children against the disease because of autism fears.
Last month, more than 100 people died and thousands were infected in a measles outbreak in the Philippines linked to autism fears.
So far this year alone there have been 42 cases of measles recorded in Australia, including 14 in NSW, 13 in Western Australia and five in Queensland.
Professor Frazer said Australia had largely not succumbed to the anti-vaccination movement, but said it was important to keep spreading the message that vaccinations save lives.
"We always have to be vigilant about measles particularly, because first of all it's a very serious disease, it's not just spots, one in a thousand who get measles get a serious brain disease as a consequence," he said.
"And secondly because it has not gone away, it's the one disease which requires the greatest vigilance when it comes to vaccine because it's so infectious – one person will infect 100 others if they haven't been vaccinated.
"We can't ever give up keeping an eye on it, but it is encouraging that people accept that vaccination is useful, and it's something you do not just for your own good but for the good of the community."
The findings from Statens Serum Institut, Copenhagen were published on Tuesday in the journal Annals of Internal Medicine.